Call us today on
0438 712 609
to order your Vending Machine
across the Northern Rivers region
PakVending
Products
Vending Machines for Your Business
Give your staff and clients the perfect snack with drink and food Vending Machines perfect for your office, warehouse, factory or education facility.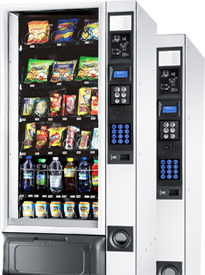 SMALL COMBINATION MACHINE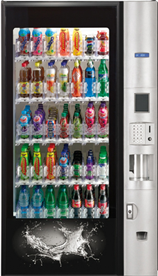 LARGE COMBINATION MACHINE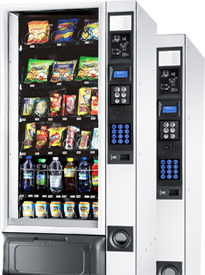 SNACK MACHINE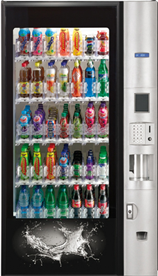 DRINK MACHINE
How it
Works
PaK Vending provides the vending machine free of charge, the site provides the power to operate the machine.
Our machines are fully serviced, maintained and monitored with remote management technology to ensure your staff and clients always have access to food and snacks.
01
Service & Support
We provide 7 days a week call out service with the majority of issues attended to within hours.
02
POS Technology
All our machines come available with Tap & Go payment options, including apple and android pay, as well as traditional cash transactions.
03
Remote Monitoring
We leverage remotemonitoring technology to ensure our machines are always correctly stocked.
04
Right Products
We liaise with all our customer to ensure we're offering suitable products that meet their needs – including healthier options.
PakVending Machines
Our Business
A family business founded in 2009, PaK Vending employs local people with a demonstrated history of delivering premium service levels as a professional drink and snack vending operation.
As part of a leading industry group of operators we ensure industry best practice is followed across all our sites, big and small.
What
People Say
Greg Holmes

Lorem ipsum dolor sit amet, consectetur adipiscing elit. Suspendisse vel turpis sed nunc efficitur imperdiet in nec libero. Quisque ultrices tristique tellus, aliquam molestie justo euismod nec. Donec sit amet quam nec nisi consectetur iaculis. Ut quis nunc suscipit, tincidunt dolor in, congue turpis. Integer fringilla molestie venenatis. Praesent ultrices felis tellus, sit amet pulvinar…

View Article

Jane Doe

Sed et viverra risus. Aliquam non turpis vestibulum nisi congue eleifend eget nec tellus. Mauris ante diam, viverra nec dapibus et, gravida in dolor. Praesent sed nisi et tortor tincidunt faucibus. Suspendisse blandit consectetur magna, a mollis justo accumsan sit amet. Curabitur lobortis lacinia augue, non gravida eros mollis nec. Sed sem eros, convallis non…

View Article

John Smith, Director, Vending Corp Pty Ltd

Lorem ipsum dolor sit amet, consectetur adipiscing elit. Aenean quis molestie quam. Suspendisse potenti. Vestibulum pulvinar eu urna in consequat. Sed congue laoreet tellus ut suscipit. Phasellus ornare quis lacus sit amet maximus. Curabitur a tellus venenatis, commodo leo ac, viverra nulla. Donec ultrices arcu ac blandit venenatis. Nulla facilisi. Sed auctor tincidunt quam vel…

View Article